Best Solution For Couch Cleaning & Scotchgard Couch Protection Treatment
If you're looking for couch steam cleaning or Scotchgard Couch Protection Treatment, we can help. We offer both services to ensure that your couch is ready for those long winter nights. Our professional couch cleaners use high-quality steam cleaning equipment to thoroughly clean your couch, and then use non-toxic dry cleaning methods to make sure it's completely free of germs and bacteria. To give a perfect look to your couch, we offer Scotchgard Couch Protection Treatment. 
Our technicians are trained in all aspects of couch cleaning, including how to safely remove stains from upholstery fabrics. We'll happily provide you with exactly what you want for your couch. So, call us and get your free quotes now!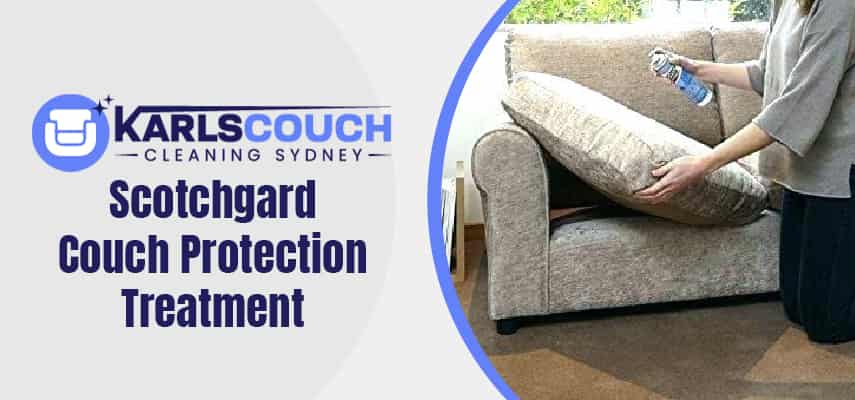 Benefits Of Scotchgard Couch Protection Treatment Service
There are so many benefits of Scotchgard Couch Protection Treatment Services. Some of them are mentioned below.
It enhances the appearance of the couch.
It protects your couch from pet hair, dust and dirt.
It is also helpful for removing stains from the corners and edges of your couch.
It also controls stains from getting deep.
For further protection, you must get Scotchgard Couch Protection Treatment.
It is also beneficial to control odours.
Scotchgard Couch Protection Treatment extends the lifespan of your couch by keeping it free from mould and mildew.
So, hurry up and call professional couch steam cleaning services and Scotchgard Couch Protection Treatment.
We Offer A Variety Of Couch Cleaning Service
Are you tired of your couch being so dirty and greasy? We can help. Our couch dry cleaning service can get rid of any stains or odours on your couch, no matter how deep they are. We'll make sure that you're left with a clean, fresh-smelling couch!
Call us now to get your couch deodorised today. Couch Deodorisation is an effective way to keep your couch clean, smelling well and safe. We offer a variety of options for deodorising your couch.
Our service providers are 24/7 hours to help you get rid of germs, stains and other contaminants in your sofa, couch, and other furniture. To do this job, we offer Couch Stain Removal Service. After getting this service, you can ask professionals for Scotchgard Couch Protection Treatment.
We are the experts in Couch Sanitisation. We clean, sanitise and protect your couch from all sorts of germs and bacteria. We use only the best products to ensure that your couch is free from germs.
We offer couch steam services for individuals, businesses and commercial properties. We clean your couch for a fraction of the cost of buying one new. Our steam cleaning is the greatest way to protect your upholstery in good condition.
Know About Our Best Couch Stain Protection Method
Scotchgard, a protective liquid, is expertly sprayed onto various fabrics, including synthetic fabrics, as well as white cotton and linen fabrics, along with patterned cotton and linen fabrics. This innovative solution acts as a shield, effectively safeguarding upholstery and other materials against spills and stains.
Our service revolves around fulfilling customers' specific requests, and we employ straightforward yet effective techniques when applying this advanced protection. Whether it's furniture, carpets, or clothing, our application process ensures that items maintain their pristine condition.
First, we clean the couch and make sure that there is no dirt and stains on the couch or upholstery. Our cleaning will help to proceed with this service.
Before proceeding with Scotchgard Couch Protection Treatment, we prefer to shake the can of Scotchgard Protector. We make this solution with some branded products and make it more effective to protect your couch from unusual stains.
Then, we spray a liberal amount of Scotchgard Protectant onto your couch.
We inspect the couch and allow it to dry for at least 8 hours.
The Major Signs that Tell You About Your Dirty Couch
If you have a house with one or two couches, it is worth considering getting this service. A couch cleaner can make your life easier. Check signs that your couch is dirty or needs Couch Cleaning Services or Scotchgard Couch Protection Treatment
Smelling bad or simply seeing dirty.
Feel uncomfortable when you sit or relax on the couch.
When you see stains or spills on the couch.
If you notice that the couch is dirty and decreasing the air quality, call experts to clean it.
When your couch is losing its original look.
Or when you see pet fur or hair or mould on the couch.
Hire Professional Couch Cleaning Services or consider getting Couch Stain Scotchgard Protection service for safe results. A couch cleaner will come and thoroughly clean your couch by removing all of the dirt and dust that has accumulated over time. They will also use their vacuum to remove any pet hair that may be present on your couch cushions.
Why Should People Contact Karls Couch Cleaning?
We are a local company, based in the Sydney area, servicing customers from Sydney and surrounding areas.
We offer free estimates and same day couch cleaning service.
We use only quality products and equipment to ensure your upholstery is restored to its original condition.
We offer a 100% satisfaction guarantee, so you know you're getting the best cleaning job around.
Our technicians are certified, bonded, and insured. They are all trained to the highest standards of professionalism and safety.
We've been serving communities around Sydney for over 25 years and have built an impressive reputation for excellence in service.
Our clients appreciate our honest approach and commitment to helping them stay organized while they wait for their upholstered furniture to dry after cleaning.
So, call us to experience such an amazing result from our Couch Cleaning And Scotchgard Couch Protection Treatment Services. 
FAQs
Q. How can I maintain my couch fresh and clean?
Although the battle is challenging, you can still prevail if you take the following actions: Vacuum at least once every other day, lint rollers should be used if you have pets, keep a stain shield close by, regularly fluff your cushions or put a covering on your sofa to protect it.
Q. Do you give services in nearby areas of Sydney?
Yes, we are available for providing services across Sydney as well as nearby places. So, call us for Scotchgard Couch Protection Treatment or other couch cleaning services in Sydney.
Q. What kind of material works best for couches?
Fabric is probably the most straightforward of all the couch materials to clean. This is due to the fact that textiles are often quite resistant to stains and grime. Generally, cloth may be spot cleaned with only a small bit of soap and water, whether you have rich velour or straightforward cotton upholstery.