Refresh Your Couch with Top-Quality Upholstery Cleaning Services in Newtown!
Are you tired of looking at a stained, dirty, and dusty couch? If you want to give it a new lease on life without having to replace it, look no further! We are the premier Upholstery Cleaning Newtown Company and we can transform your couch to look as good as new. Our Karls Couch Cleaning expert team is skilled in cleaning and restoring upholstery, including delicate and soft materials. Contact us anytime at 02 4058 2562 and avail our couch steam cleaning, couch dry cleaning, couch stain removal and other couch cleaning services at unbelievable prices.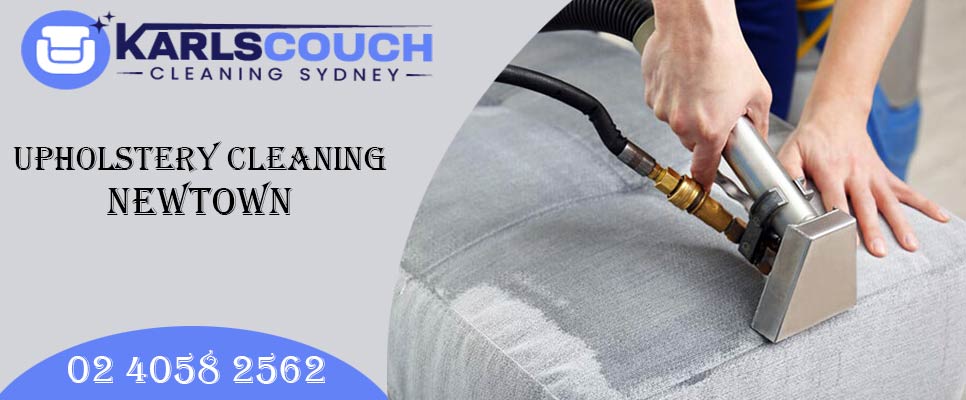 Comprehensive Upholstery Cleaning Services for All Your Needs
We offer a wide range of upholstery cleaning services to suit your needs, including:
Our specialized handheld steamers can deep clean your couch, removing dirt and dust from even the deepest crevices.
No matter how stubborn the stain is, we have effective solutions and products to remove it completely.
Our professionals use cutting-edge techniques, tools, and equipment to remove dirt and dust from the surface of your upholstery.
Couch Odour & Mould Removal
After hours of use, upholstery can develop unpleasant odours and mould. We have effective solutions to remove both, leaving your couch smelling fresh and clean.
Couch Shampooing
We use the best cleaning solutions and shampoo to clean your upholstery thoroughly, from top to bottom.
After cleaning your couch, we apply a protective layer of Scotchgard to safeguard it against future dirt, dust, and mould.
If your pets have left their mark on your couch, our professionals have the expertise and effective solutions to remove pet odours from your upholstery.
Cleaning a lounge can be a daunting task, but we are here to help! Our experts can get the job done quickly and effectively.
Fabric & Leather Couch Cleaning
Our professionals are skilled in cleaning both fabric and leather couches, using the appropriate cleaning solutions for each.
Microfiber Cleaning Service
If you have a microfiber or microsuede couch, our specialized cleaning services can restore it to its former glory.
Office Chair Cleaning
If you have multiple office chairs that need cleaning, we can get the job done quickly and efficiently. Contact us today to schedule your appointment!
Our Exceptional Upholstery Cleaning Process
Our professional couch and sofa cleaning Newtown team follow a specific process to ensure your couches, sofas, and upholsteries are cleaned thoroughly. Here's our process:
Inspection: Our experts will first inspect the upholstery to identify any problems or damages and determine the appropriate treatment for in-depth cleaning.
Treatment: Once the inspection is complete, our professionals will start treating the upholstery, including sanitization and deodorization.
Post-inspection: After the cleaning process is finished, our professionals will do a post-inspection to ensure that no dirt or damage is left behind.
Our Upholstery Cleaning Services Are Available In These Nearby Areas
Reasons to Choose Our Professional Couch Cleaning Team
We understand that there are many couch-cleaning service providers out there, and it can be challenging to choose the right one. Here's why you should choose us:
Same-day and emergency services: We offer services on the same day and in emergencies, providing you with convenience and peace of mind.
Affordable rates: We offer high-quality services at affordable rates, making it easy for you to get the cleaning your couches need without breaking the bank.
Experienced team members: Our couch cleaning Newtown team members are experienced and have proper certifications, ensuring that you receive the best service possible.
20+ years of experience: With over 20 years of experience in the industry, you can trust us to take care of your upholstery.

Choose us for all your couch cleaning needs and enjoy the benefits of working with the best in the industry.

About Newtown

Newtown, positioned in the inner west suburbs of Sydney, New South Wales, Australia, lies approximately 4 kilometres (2.5 miles) to the southwest of the Sydney central business district. It borders the local government areas of the City of Sydney and Inner West Council.

Postcode: 2042

Latitude: -33.8998945

Longitude: 151.1802338

Upholstery Cleaning Newtown
Call Us On 02 4058 2562 24×7 Upholstery Cleaning
Location: Newtown, NSW 2042, Australia