Keep Your Lounges Hygienic and Squeaky Clean with Karls Couch Cleaning Liverpool
If you're looking for reliable and effective lounge cleaning services in Liverpool, look no further than Karls Couch Cleaning. Our Lounge Cleaning Liverpool team of experts can ensure your lounges are thoroughly cleaned, removing dust, dirt, and other particles that can make them look unhygienic and unsightly.
Our lounge cleaning services in Liverpool are known for their effectiveness and safety. We use only the best and most effective cleaning agents to ensure that your lounges are not only clean but also safe from damage. To book our professional couch cleaning services, you can reach us at 02 4058 2562.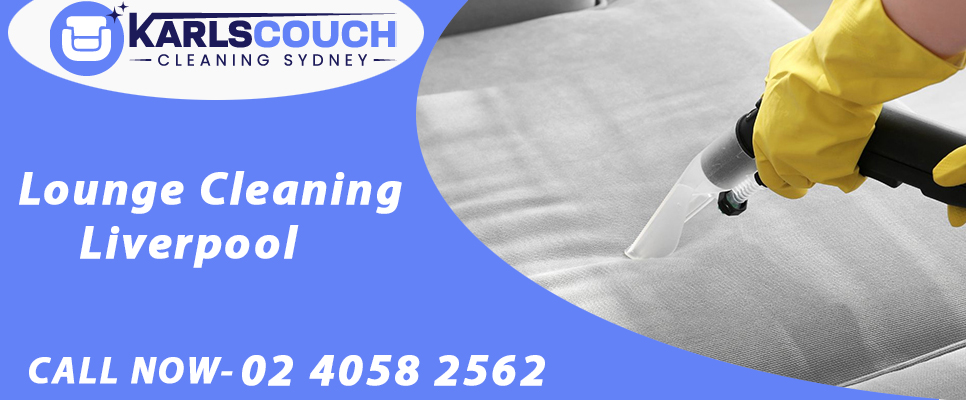 Same Day and Emergency Lounge Cleaning Services for Your Convenience
At Karls Couch Cleaning, we understand that emergencies can happen at any time. That's why we offer same-day and emergency lounge cleaning services to our clients in Liverpool.
Our company is locally based and offers premium quality services to clients across various regions of Liverpool. We are known for our prompt and efficient services, and our team will reach your location in less than 24 hours from the time of making an appointment.
In case you need more information about our emergency or same-day services, feel free to contact our customer care team. We'll be happy to provide you with all the information you need to keep your lounges clean and hygienic at all times.
Our High Quality And Proficient Cleaning Services In Liverpool
Our lounge and couch cleaning Liverpool team provide a range of proficient cleaning services to make your couches and lounges look great. We use the latest and most effective techniques to offer the following services that will be highly beneficial for you:
Couch Steam Cleaning
We offer professional couch steam cleaning services that can remove even the dirt settled in deeper layers, freeing your couch from dirt and allergens.
Couch Stain Removal
Using the right cleaning methods and couch stain removal agents, we can help you get rid of even stubborn old stains that can ruin the appearance of your couch.
Couch Dry Cleaning
For couches that are sensitive to moisture and steam, we provide couch dry cleaning services using non-aqueous cleaning agents to achieve great results.
Couch Odour & Mould Removal
Our experts offer couch odour removal and couch mould removal services to help eliminate foul odours and prevent mould formation.
Couch Shampooing
Our gentle yet effective shampooing agents can make your couch look shiny and squeaky clean.
Couch Scotchgard Protection
Our reliable Couch Scotchgard Protection treatment helps protect your couches from stains and liquid spills.
Couch Pet Odour Removal
Our pet odour removal services can help eliminate unpleasant pet odours from your couches.
Fabric and Leather Couch Cleaning
Our experts can clean both fabric and leather couches using customized services to meet your requirements.
Microfiber Cleaning Service
We offer microfiber and microsuede couch cleaning services to remove allergens and pollutants from your microfiber lounges.
Office Chair Cleaning
In addition to couches and lounges, we also clean office chairs, making us the best team to approach for all your cleaning needs.
Our Upholstery Cleaning Services Are Available In These Nearby Areas
Top Benefits of Hiring Our Lounge Cleaning Services
When it comes to lounge cleaning, there are several reasons why you should choose our services over others. Here are the top benefits of hiring our lounge cleaning Liverpool team:
Advanced Cleaning Methods: Our team utilizes the latest and innovative cleaning methods to ensure that your lounge is cleaned thoroughly and efficiently.
Affordable Prices: We understand that cleaning services can be expensive, which is why we offer all our services at affordable prices without compromising on quality.
Professional and Well-behaved Experts: Our upholstery cleaning Liverpool team consists of highly professional and courteous experts who are trained to provide the best possible service to our clients.
Top-rated Lounge Cleaning Company: We have earned a reputation as the top-rated lounge cleaning company in Liverpool, thanks to our commitment to excellence and customer satisfaction.
Eco-friendly Products: Our priority is to provide safe services to our clients. That's why we only use eco-friendly products that are gentle on your lounge and the environment.
About Liverpool
Liverpool is a suburb situated in the state of New South Wales, Australia, as part of the Greater Western Sydney region. The suburb is approximately 31 kilometres (19 miles) southwest of the central business district (CBD) of Sydney.
Postcode: 2170
Latitude: -33.9214376
Longitude: 150.9160396

Lounge Cleaning Liverpool
Call Us On 02 4058 2562 Emergency Lounge Cleaning
Location: Liverpool, NSW 2170, Australia