Drop us a line
Book A Service
Revive Your Couch & Upholstery With The Best Cleaning Services In Sydney!
Get premium upholstery cleaning services from Karls Couch Cleaning Sydney, one of the top and most reliable companies near you. Don't delay upholstery cleaning, as dirty couches harbour dust, germs, allergies, and bacteria. Say goodbye to stains, moulds, odours, and dull leather with our specialized cleaning services.
Trust our professionals for specialized upholstery cleaning services in Sydney.
We offer affordable rates for our services.
We are available 24/7 for bookings and queries.
Contact us at 02 4058 2562 for professional couch cleaning near me.
Book our experts today and give your couch a fresh and revitalized look!
Revive Your Living Space
Choose Karls Couch Cleaning Sydney For Affordable & High-Quality Services
Bringing life back to your furniture. Talk to us about your cleaning concerns.
Same Day And Emergency Couch Cleaning Services For You In Sydney
Choose our company for a wide range of trustworthy and reliable upholstery cleaning services, including emergency and same-day cleaning. Our professional cleaners are certified and hold a Certificate III in Cleaning Operations, capable of handling all types of stains and moulds. Book a call for an affordable quote and our team will quickly be on their way to your premises. Let us provide you with deep and instant solutions for your residential and commercial upholstery cleaning needs. Contact our Sydney couch cleaning team today for hot water extraction and steam cleaning services.
Hire Our Professional For Cleaning Any Type Of Stains
If not addressed promptly, stains may highly damage your material. If you see red wine stains, water stains, Ink stains, oil stains, or any of the following stains on your couch, contact us as soon as possible.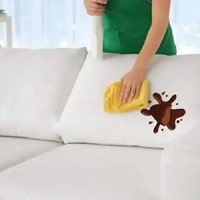 Chocolate Stains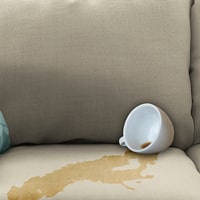 Coffee Stains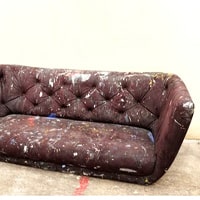 Paint Stains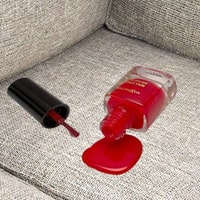 Nail Polish Stains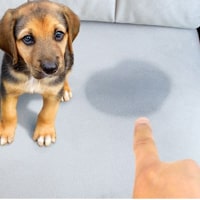 Pet Excrete Stains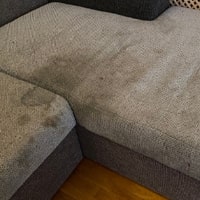 Vomit Stains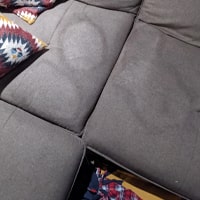 Stains From Beer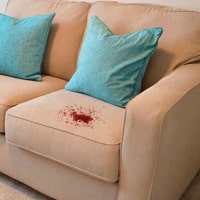 Blood Stains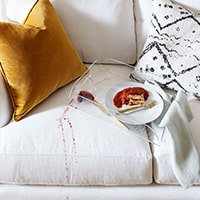 Stains From Sauces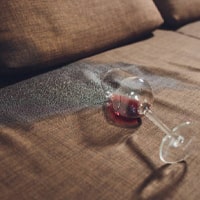 Juice Spills
Transform Your Furniture With Our Comprehensive Upholstery Cleaning Services
Couch Steam Cleaning
Couch cleaning Sydney experts provide excellent couch steam cleaning which promotes getting rid of unsanitary and stained upholstery. Moreover, with steam cleaning, you get rid of dirt and pollutants. Also, our couch steam cleaner ensures all the mildew and mould spores are killed from the upholstery.
Couch Dry Cleaning
We understand that some fabrics are sensitive and precious. We have dry cleaning services available for your couches. They are reliable and trustworthy. Hiring us will cure all your upholstery-related problems in no time.
Couch Stain Removal
Stains are the number one problem with any upholstery. Old stains are almost impossible to get rid of. But with the right precision and technique, our couch cleaning Sydney team will eliminate all stains. Hence, contact us today for high-quality stain removal services.
Couch Mould Removal
Mould and odour are common problems with dirty couches. Our team has been treating mould for a long time. And has the right experience to deal with heavy moulds as well. You can call us for top-notch mould removal services. Our furniture cleaning team will be helpful to you.
Pet Odour Removal Service
Pet odour can be nasty and unhygienic. If left untreated, it can lead to mould growth. Hence, we will apply strong cleaning agents to the upholstery. This will get rid of all the odour and keep your upholstery fresh. We are the best sofa cleaning Sydney team near you.
Couch Sanitising And Deodorising
A sanitisation process will make sure the couches are clean and germ-free. This will maintain hygienic conditions at home. And keep your sofas fresh for an extended period. Contact our upholstery cleaner for deodorisation and sanitisation services today.
Scotchgard Couch Protection Treatment
Scotchgard™ is a reliable protective treatment for couches. It acts as a barrier between the upholstery and stains. Hence, no more worrying about deep stains and dust accumulation, we have a strong Scotchgard™ Fabric Stain Protection, that prevents your upholstery from unwanted stains.
Fabric Couch Cleaning
Keep your expensive fabric couches clean and well-maintained with our professional cleaning services in Sydney. Our experienced team can handle all types of upholstery fabrics, providing the best treatment to prolong the life of your furniture.
Leather Upholstery Cleaning
The leather is delicate and needs maintenance. Not all types of cleaning techniques will be suitable for leather. Hence, we have specialised leather sofa upholstery cleaning and leather furniture restoration
services that are safe and effective for all types of leather couches.
Microsuede Couch Cleaning
Microsuede couch cleaning is provided by our Sydney couch cleaners. Moreover, our experts use the latest technology to make your microsuede sofa breathe easily and make it feel cosy in winter and dry in summer. Secondly, we help maintain your microsuede being more strong and more durable.
Microfiber Couch Cleaning
Our professional upholstered furniture cleaners utilize the latest technology to effectively eliminate dark spots and thoroughly sanitize your microfiber couch. This process helps remove all filth and unpleasant odours, leaving your furniture looking and smelling fresh.
Ottoman Cleaning Sydney
Experience the Ottoman Cleaning difference with our experts. Choose our pristine fabric, microfiber, or suede ottoman cleaning services for your residential and commercial spaces tailored to your needs.
Office Chair Cleaning Sydney
Professional, tailored cleaning services for office chairs in Sydney. Experience the transformative power of our commercial upholstery cleaning services. Our skilled team use cutting-edge techniques to eliminate dirt, stubborn stains, and irritating allergens.
Lounge Cleaning Sydney
Our Couch Cleaning Sydney experts take care of your lounge cleaning without harsh rubbing or vacuuming on the stains. Moreover, with the right tools and cleaning agents, we remove all unnecessary dirt without damaging your lounge.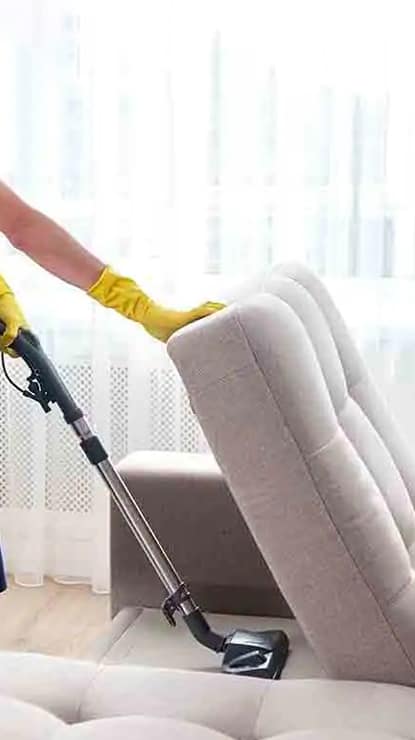 All Kinds Of Upholstery We Clean At Karls Couch Cleaning
Our experts are working really hard to provide you with the best couch cleaning service possible. Below is a list of the upholstered furniture cleaning services our team of experts provides.
Leather Upholstery
Love Seat Sofa
Recliner Sofa
Microfiber Couch
L-shaped Sectional Sofa
U-Shaped Sofa
Lawson Couch
Tuxedo Sofa
Chesterfield Upholstery
Microsuede Couch
White Leather Sofa
Cabriole Sofa
Upholstery Frame
Cotton Upholstery
Linen Couch
Polyester Sofa
Cabriolet Couch
Outside Back of Sofa
Side Skirt Upholstery
Ottomans
Office Chairs
Dining Chairs
Love Seat Sofa
Camel Back Couch
Get your home cleaned
We Know All Cleaning Techniques And Methods To Save Your Upholstery
Why Is It Important To Hire A Professional For Couch Cleaning Service?
Self-cleaning methods are effective but temporary. However, to maximize the benefits of self-cleaning, you should check this upholstery cleaning guide. These methods do not address serious issues such as stains, mould, and odour, so professional cleaning is necessary.
A professional couch cleaning service will remove any bacteria growth.
It can take care of pet hair and odour. As the pet odour is strong enough to make your property smell bad.
A professional service will take care of allergens and dust. Hence, reducing the possibility of health problems at home.
Maintains a clean and fresh environment for a long time as the couches are deep cleaned and left with no debris.
Lastly, it improves the durability of your upholstery. Hence, a regular professional cleaning service can keep your upholstery in good condition for a long time.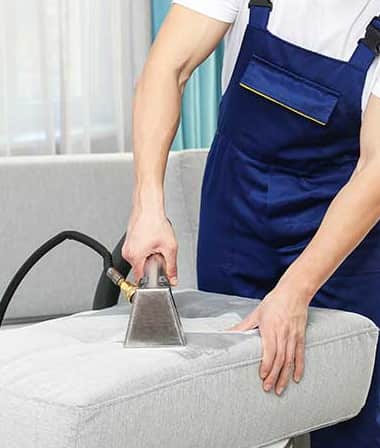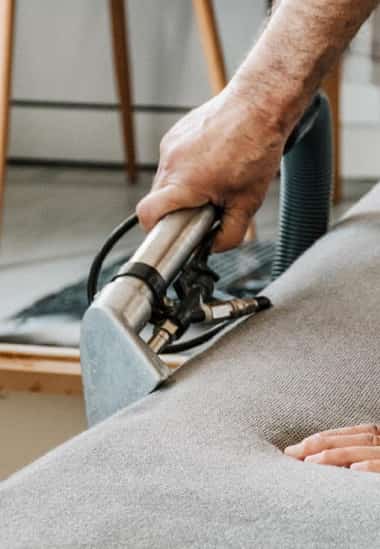 Our Quick & Reliable Process For Upholstery Cleaning
Inspection of upholstery – The important step is upholstery inspection. It helps our professionals understand the condition of your upholstery. And the type of treatment that is suitable for the fabric.
Pretreatment of stains – Before we start, our sofa stain removal team apply a stain treatment. This will dissolve all the stains and deposits. Hence, making it easier to clean.
Vacuuming the upholstery – We will do a thorough vacuum to remove surface dust.
Choosing a reliable cleaning treatment – Our lounge cleaning team will choose a technique that is suitable for your couch. We will perform a deep and thorough cleaning process. We have steam cleaning, dry cleaning and hot water extraction methods.
Upholstery protection treatment – Once the couch is clean and free from stains, moulds and odours, we use a protection treatment. It is important as it will protect your upholstery from stains and dirt.
Quick drying process – Firstly, we will leave the couches to dry in natural air. But in case of emergencies, we use drying equipment and dehumidifiers.
Final inspection – Lastly, our professionals will do one last inspection. We need to make sure no stains or mould is left. Hence, our thorough upholstery cleaning process is done. Moreover, our services come at an affordable upholstery cleaning cost in Sydney.
Why Choose Karls Couch Cleaning Services In Sydney?
We are a team of upholstery cleaning professionals that are popular in Sydney.
Our upholstery cleaning Sydney team has years of experience. They are well-behaved and understand our customer's requirements.
Furthermore, we use the latest equipment and techniques for the best results.
Our cleaning services come at an affordable cost.
Lastly, we use eco-friendly upholstery and sofa cleaning treatments. We aim to provide the best services that are safe.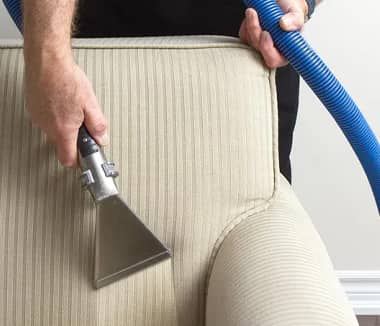 See The Magic: Our Before And After Upholstery Cleaning Results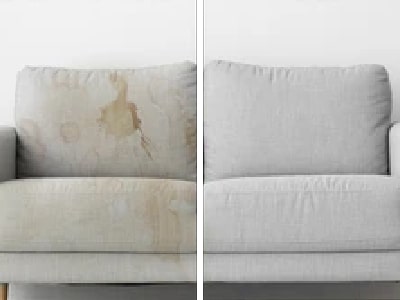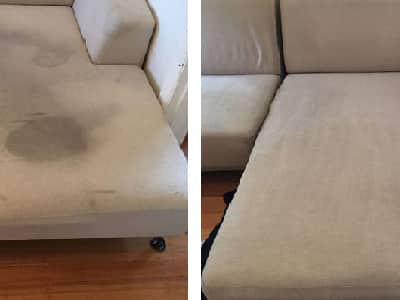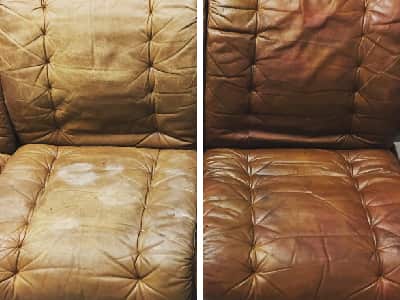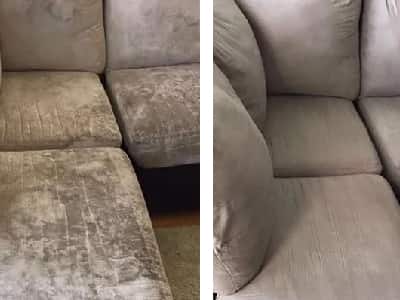 Sydney Nearby Locations Where We Serve
Karls Couch Cleaning is available for all nearby suburbs of Sydney and CBD areas. We are available locally in all of these locations.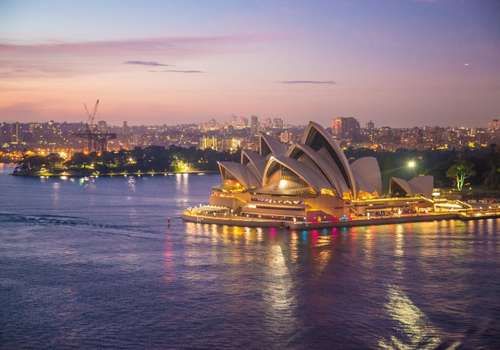 Know More About Karls Couch Cleaning Sydney
Reviews: What Our Clients Are Saying
Great Experience
November 14, 2022
"This is a great option for those people who just need a quick sofa clean! The sofa cleaning cost is so affordable and the quality is great. I don't have to worry about my sofa while I'm gone, they provide the best upholstery cleaning near me. The experience was great and the job was done quickly and beautifully.
Honest Prices
November 12, 2022
"I need a professional to come out and clean my couch every couple of months. It is not something I can do myself. I found Karls Couch Cleaning Sydney through a Google search and thought I'd give them a try. I was really impressed by their prices and their work, and I can say they provide the best couch cleaning near me. The couch looks clean and smells amazing when they are done.
Saved The Day
November 11, 2022
"I love this company, they provide the best sofa cleaning near me! They have excellent customer service, a quick turnaround time, and affordable rates. I called them during a time of need and they helped me out in a rush. I would recommend them to anyone looking for a reliable service and affordalbe upholstery cleaning cost.
Location:
314 Kent St, Sydney NSW 2000, Australia
Contact:
02 4058 2562
FAQs
There are various cleaning methods available. But steam cleaning or hot water extraction is a popular method. We use the best steam cleaning equipment that is not harmful to the couch fabrics. Hence, you can trust our Sydney couch cleaning services.
We try our best to provide couch cleaning services all around Sydney. We are always available on weekdays. And we are available during the weekends as well. You can contact our team to make sure of our availability.
We intend to use harmless solutions for the cleaning services. Our cleaning solutions are eco-friendly. Therefore, they are safe for the environment as well as your kids and pets. Hence, you can trust us with our upholstery cleaning services.
The amount of time it takes to completely clean and restore the look and feel of a couch can range from 20 minutes to an hour. It will depend on the size as well as the condition of your upholstery. If you have more than one couch to clean, the time needed will also increase accordingly.
There are numerous factors that influence the cost of sofa or upholstery cleaning. To get an idea of what it would cost to have your couch cleaned, It would help if you could tell us about the sort of couch you have as well as its area. Nevertheless, cleaning a couch usually costs somewhere in the range of $40 and $150.
It's usually advised to professionally clean upholstery every 12 to 18 months. But if you have high-traffic areas or pets/children at home, more frequent cleaning may be needed.