Renew Your Couch with Exceptional Upholstery Cleaning Services in Darlinghurst!
Are you tired of dealing with a stained, dirty, and dusty couch? If you want to refresh your couch without having to replace it, we're here to help. We are the top-rated upholstery cleaning company in Darlinghurst, and we can make your upholstery look as good as new again. Our Upholstery Cleaning Darlinghurst team specializes in cleaning and restoring all types of upholstery, including delicate and soft materials that require extra care.
Karls Couch Cleaning Sydney understands that upholstery is an investment, and that's why we take great care in ensuring that your couch is cleaned with the utmost care and attention to detail. We use only safe and non-toxic cleaning solutions, so you can rest assured that your couch is in good hands. Call us today at 02 4058 2562!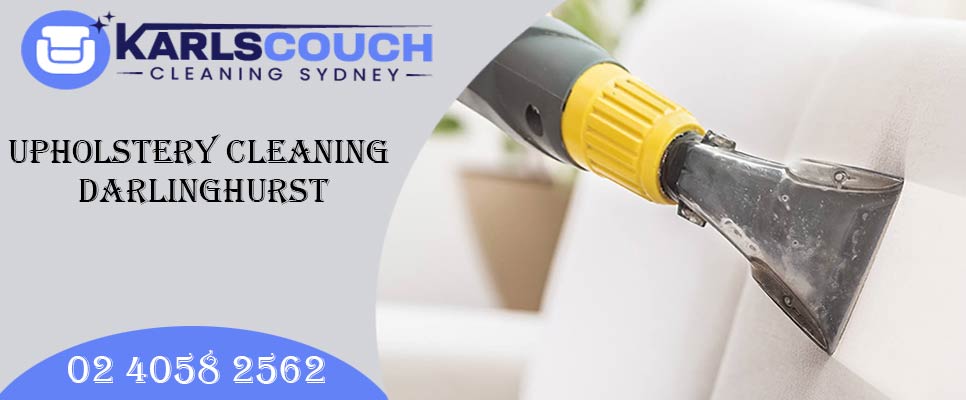 Our Comprehensive Upholstery Cleaning Services
We offer a variety of upholstery cleaning services in Marrickville to meet your specific needs. Our services include:
Our specialized steam cleaning method is designed to deep clean your couch, removing dirt and dust from deep within the fabric. This method is ideal for removing tough stains and odours from your couch.
We use the most effective and safe stain removal solutions to remove stubborn and unsightly stains from your couch. Our team of experts can tackle even the toughest of stains, leaving your couch looking as good as new.
Our team of professionals use advanced techniques, tools, and equipment to remove dirt and dust from the surface of your upholstery. This method is ideal for delicate and hand-wearing soft materials that require extra care.
Couch Odor & Mould Removal
Our experts use effective cleaning solutions to remove unpleasant odours and mould from your couch. This method is especially important for people with allergies or respiratory problems.
Couch Shampooing
We use the best cleaning solutions and shampoo to clean your upholstery thoroughly. This method is ideal for removing dirt and grime from your couch, leaving it looking and smelling fresh.
We apply a protective layer of Scotchgard to safeguard your couch against dirt, dust, and mould for future protection. This method is ideal for people who want to prolong the life of their upholstery.
Our professionals use the most effective cleaning solutions to remove pet odours from your couch, leaving it fresh and clean. This method is especially important for pet owners who want to keep their homes smelling fresh.
Our team can tackle tough lounge cleaning with minimal effort and in the most effective way possible. We can clean and restore any type of lounge, leaving it looking and smelling like new.
Fabric & Leather Couch Cleaning
We offer specialized cleaning solutions for fabric and leather upholstery. Our team of professionals is highly trained and experienced in cleaning all types of upholstery.
Microfiber Cleaning Service
Our team can help revive your microfiber couch with our specialized cleaning service. We use advanced techniques and cleaning solutions to ensure that your microfiber couch looks and feels as good as new.
Office Chair Cleaning
We offer professional cleaning services for office chairs in large numbers. Our team of experts can clean and restore any type of office chair, leaving it looking new and fresh again.
Our Quick Upholstery Cleaning Process
Our couch cleaning Marrickville team follows a thorough process to ensure deep and effective cleaning of your couches, sofas, and upholsteries. The process includes:
Inspection: Our expert cleaners begin by inspecting the property to identify the problems or damages in the upholstery. This helps us understand the appropriate treatment needed for in-depth cleaning.
Treatment: After the inspection, our couch and sofa cleaning Marrickville team will commence the in-depth cleaning process using appropriate methods and equipment. We also ensure to sanitize and deodorize the upholstery during the cleaning process.
Post-inspection: Once the cleaning process is complete, we conduct a post-inspection to ensure that there are no damages or dirt left behind.
We Are Available In These Nearby Areas Also
Why Choose Our Couch Cleaning Professionals?
With so many couch-cleaning service providers in the industry, it can be tough to choose the right one. Here are some reasons why you should choose our professional team:
Same-day and emergency services available: We offer flexible scheduling options, including same-day and emergency services, to cater to your urgent cleaning needs.
Affordable rates with high quality service: Our rates are affordable, and we ensure to provide high-quality cleaning services that meet your expectations.
Experienced and certified team members: Our team consists of experienced professionals with proper certifications, ensuring that you receive quality service.
Over 20 years of experience: Our company has over 20 years of experience in the cleaning industry, giving us the expertise to handle any cleaning project.
About Darlinghurst
Darlinghurst, an eastern suburb of Sydney, New South Wales, Australia, is situated in the inner-city region. It is positioned just to the east of the Sydney central business district (CBD) and Hyde Park, coming under the governance of the City of Sydney's local government area.
Postcode: 2010
Latitude: -33.8794038
Longitude: 151.2208345
Upholstery Cleaning Darlinghurst
Call Us On 02 4058 2562 Same Day Upholstery Cleaning
Location: Darlinghurst, NSW 2010, Australia