Contact The Best Couch and Upholstery Cleaning Team in Coogee
If you want to ensure that your couches and upholstery are cleaned to the highest standard, then you need to contact Karls Couch Cleaning. We are the top-rated team in Coogee and provide the best quality services to make your furniture look brand new. Our Couch And Upholstery Cleaning Coogee team is reliable, professional, and experienced in providing top-notch cleaning services. Don't hesitate to get in touch with us today by calling 02 4058 2562.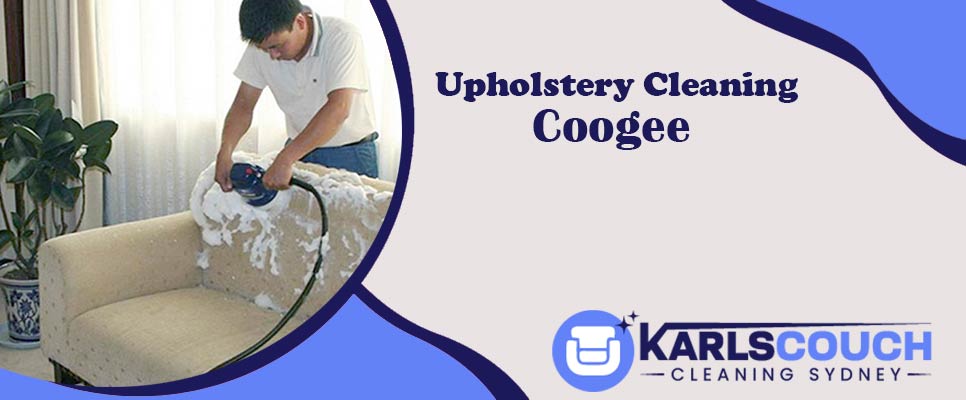 The Importance of Professional Couch and Upholstery Cleaning
Professional couch and upholstery cleaning are crucial for maintaining the longevity and appearance of your furniture. DIY cleaning methods can cause more harm than good, potentially damaging the fabric and decreasing the lifespan of your couches.
Professional cleaning ensures that your furniture is in safe hands, with experts providing a thorough and deep clean that eliminates stubborn stains and keeps mould at bay.
In addition to a deep and thoroughly clean, professional cleaning also improves indoor air quality and reduces particulate matter, resulting in a healthier living environment.
It also prolongs the life of your furniture and keeps it looking new for longer, making it a sound investment in the long run.
Same-Day and Emergency Couch and Upholstery Cleaning Services
At Karls Couch Cleaning, we understand that urgent cleaning needs may arise. That's why we offer same-day and emergency couch and upholstery cleaning services across all regions of Coogee. Whether you need our services for a residential or commercial property, we can provide prompt and reliable couch cleaning services within 24 hours of booking.
We Provide High Quality Couch Cleaning Services
We provide a range of cleaning services for couches and upholstery in Coogee. Our team is committed to meeting the unique needs of our clients, and we offer the following services:
Simple cleaning methods may not always remove all the dirt particles and microbes from your couch. Our couch steam cleaning services can help you achieve excellent results. Contact us to learn more.
Stubborn and old stains can detract from the look and appeal of your couch. We use the best couch stain removal techniques to tackle even the toughest stains and restore your couch to its former glory.
If your couch is sensitive to water or steam, dry cleaning may be the best option. Our team uses the right products and techniques to make your couches clean and dust-free.
If your couch emits a foul odour or has mould growth, we can help. Our services include couch odour and mould removal, which will leave your couch smelling fresh and prevent further mould growth.
Couch Shampooing
Our expert couch shampooing services can make your couches shine and remove all particulate matter. We use the right detergents and agents to make your couches look brand new.
Scotchgard protection can prevent your couch from getting stained by accidental spills. Contact us to learn more about our couch scotchgard protection services.
Pet odour and fur can be common issue for pet owners. Our team can remove pet odour and make it comfortable for you to use your couches.
In addition to couches, we also offer lounge cleaning services. We use the best cleaning agents to make your lounges squeaky clean.
Leather and fabric couches require different cleaning methods, but our team can handle both. We will make your fabric and leather couches immaculate.
Microfiber couches require special care, and we offer microfiber couch cleaning and microsuede couch cleaning services to keep them in top condition.
Office Chair Cleaning
Cleaning office chairs can be challenging, but our team is up to the task. We take great care to make your office chairs look good as new.
Suede Sofa Cleaning
Our Suede sofa cleaning involves specialized techniques and products to effectively remove dirt and stains from the delicate suede fabric.
Ottoman Cleaning
Our professional ottoman cleaning service will revitalize your ottoman's appearance and remove dirt and stains, restoring its beauty and freshness.
Types Of Upholstery We Clean Professionally In Coogee
We can clean a variety of couches and upholstery types, including:
Microfiber couches
Leather couches
Office chairs
Seat cushions
Couch arms
Recliners
Back pillows
Three-seater couches
Corner skirt panels
Side skirt couches
Top cushions on both sides
Inside arms steam cleaning, and more.
Eliminating Every Couch Stain Imaginable: Our Expert Stain Removal Services
Ink stains
Grease stains
Marker stains
Grass stains
Oil stains
Pet stains
Coffee stains
Wine stains
Tomato sauce stains
Ketchup stains
Juice stains
Tea stains
Soy sauce stains
Blood stains
Food stains
Rust stains
Nail polish stains
Chocolate stains
Lipstick stains
Mud stains
How We Professionally Clean Your Couches In Coogee
At our upholstery and couch cleaning Coogee service, we offer customized and strategic cleaning methods to achieve excellent results. Our process includes:
A thorough inspection of couches and their upholstery to determine their condition and tailor our services accordingly.
Pretreatment and vacuuming to improve the efficiency and effectiveness of our cleaning.
Utilization of the most suitable cleaning method based on the requirements of each individual case.
Optional couch protection treatment with Scotchgard to preserve the quality of your furniture.
Effective drying with high-quality dryers and dehumidifiers to remove all moisture from the couches.
Final inspection to ensure that no remnants or stains remain.
Our Upholstery Cleaning Services Are Available In These Nearby Areas
Why Hire Karls For Your Couch Cleaning Needs
We stand out from other cleaning services for several reasons:
Our services are non-toxic and safe for you and your family
Our couch and sofa cleaning Coogee team is easily accessible and can be reached with a simple phone call
We utilize the latest methods to make your couches and upholstery spotless
Our experts are highly competent and skilled, ensuring that we can handle all types of cleaning methods.
About Coogee
Coogee, a beachside suburb in the City of Randwick in the Eastern Suburbs of Sydney, New South Wales, Australia, is situated 8 kilometres to the south-east of the central business district of Sydney.
Postcode: 2034
Latitude: -33.9196403
Longitude: 151.2549552
Upholstery Cleaning Coogee
Call Us On 02 4058 2562 24×7 Upholstery Cleaning
Location: Coogee, NSW 2034, Australia