Transform Your Lounges With Karls Couch Cleaning Glenmore Park
Discover how Karls Couch Cleaning can help restore your lounges to their former glory with our competent and reliable team. Dust and particles can accumulate in your lounges over time, leaving them looking dirty and unhygienic. Our lounge cleaning Glenmore Park services are designed to effectively remove dirt and grime, leaving your lounges squeaky clean. Our team uses only the best and most effective cleaning agents, ensuring that your lounges are both clean and safe. Contact our team today at 02 4058 2562 and hire the industry's best experts.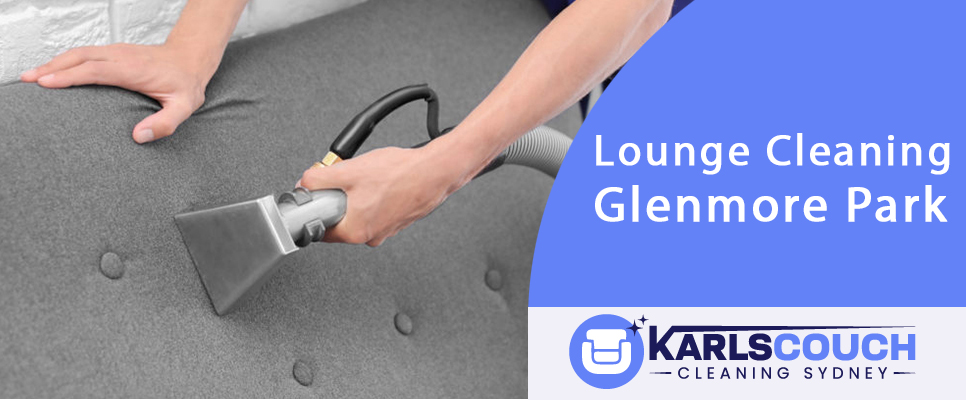 Same-Day and Emergency Lounge Cleaning Services
At Karls Couch Cleaning, we understand that accidents can happen at any time, which is why we offer same-day and emergency couch cleaning services. Our locally-based team provides premium quality services to clients across various regions of Glenmore Park. We pride ourselves on our prompt service, and our team will arrive at your location in less than 24 hours from the time of making an appointment. For more information on our emergency or same-day services, feel free to contact our customer care team.
Discover Our Top-notch Cleaning Services for Couches and Lounges
Looking for professional cleaning services for your couches and lounges? Look no further as we provide a comprehensive list of proficient cleaning services that guarantee excellent results. Our upholstery cleaning Glenmore Park team uses the latest and most effective techniques to offer the following services:
Couch Steam Cleaning
We specialize in couch steam cleaning services that remove even the deepest layers of dirt and allergens. Contact us for a spotless couch that looks and smells fresh.
Couch Stain Removal
Our effective cleaning methods and stain removal agents can eliminate even the most stubborn old stains from your couch, restoring it to its former glory.
Couch Dry Cleaning
Sensitive to moisture or steam? No problem. Our couch dry cleaning services use non-aqueous cleaning agents to deep clean your couch without damaging it.
Couch Odor & Mould Removal
Neglected couches can develop a foul odour and even mould. Our team has been offering couch odour removal and mould removal services for years, providing effective solutions that leave your couch clean and fresh.
Couch Shampooing
Want your couch to look shiny and squeaky clean? Our gentle yet effective shampooing agents can make your couch look its best.
Couch Scotchgard Protection
Protect your couch against stains and liquid spills with our reliable Scotchgard Protection service. Rest assured that your couch is well-protected.
Couch Pet Odor Removal
Our pet odour removal services are perfect for pet owners who want to get rid of the unpleasant smell from their couches. We use the best deodorizers to leave your couch smelling fresh and clean.
Fabric and Leather Couch Cleaning
Our team is equipped to handle both fabric and leather couch cleaning, customized to meet your specific requirements.
Microfiber Cleaning Service
Our microfiber and microsuede couch cleaning services effectively remove allergens and pollutants, leaving your microfiber lounges spotless and clean.
Office Chair Cleaning
We also provide office chair cleaning services to keep your workspace clean and hygienic. Trust us to get the job done right.
With our top-notch cleaning services, you can rest assured that your couches and lounges are in good hands. Contact us today to experience the best cleaning services available.
Our Upholstery Cleaning Services Are Available In These Nearby Areas
Why Choose Karls Lounge Cleaning Services in Glenmore Park
Our lounge cleaning services in Glenmore Park offer several benefits that make us the preferred choice for our customers. Here are some reasons why you should choose our services:
Latest and Innovative Cleaning Methods: We use the best and most advanced cleaning methods that are available in the market to provide excellent outcomes.
Affordable Services: All our services are priced reasonably, making them accessible to everyone. You can get high-quality lounge cleaning services without breaking the bank.
Professional and Well-Behaved Experts: Our couch cleaning Glenmore Park team of experts is highly skilled, professional, and friendly. They will make sure that your lounges are thoroughly cleaned without causing any disruption to your routine.
Top-Rated Lounge Cleaning Company: Our company is the top-rated lounge cleaning company in Glenmore Park for all the right reasons. We have built our reputation by providing exceptional services to our customers consistently.
Safe and Eco-Friendly Products: We prioritize the safety of our customers and the environment. Hence, we only use eco-friendly and non-toxic products to perform our tasks.
About Glenmore Park
Glenmore Park, situated in the state of New South Wales, Australia, is a suburb of Sydney. It is positioned approximately 54 kilometres (34 miles) to the west of the central business district of Sydney and falls under the jurisdiction of the City of Penrith's local government area. Furthermore, it is an integral part of the Greater Western Sydney region.
Postcode: 2745
Latitude: -33.7925743
Longitude: 150.6800427
Lounge Cleaning Glenmore Park
Call Us On 02 4058 2562 Same Day Lounge Cleaning
Location: Glenmore Park, NSW 2745, Australia