Budget-Friendly Sofa Cleaning Services In Neutral Bay by Karls Couch Cleaning
Karls Couch Cleaning is a reputable and trustworthy provider of upholstery cleaning services, offering efficient and satisfactory services. For those seeking high-quality couch cleaning services in Neutral Bay, we are the go-to choice. Our services encompass steam cleaning, dry cleaning, and other essential services. Our team of expert cleaners are professionally trained and experienced in delivering exceptional services. Moreover, we offer affordable sofa cleaning services for both residential and commercial properties. We are available 24/7, contact our cleaning professionals today at 02 4058 2562!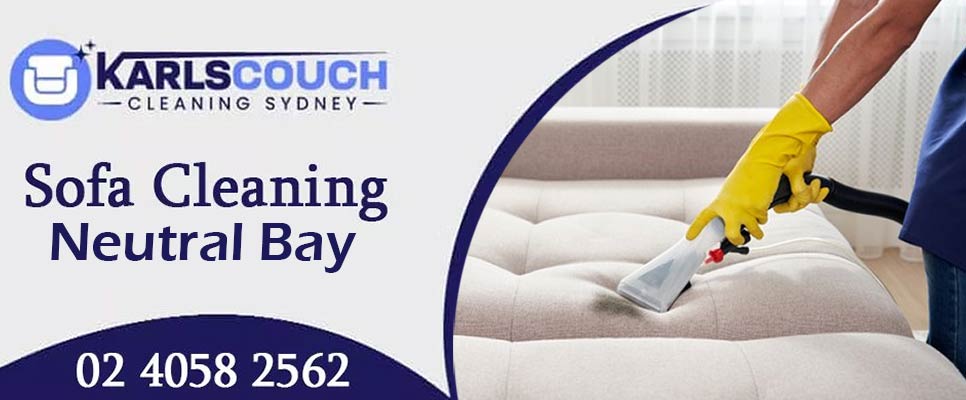 Rapid Response and Emergency Sofa Cleaning Services
Accidentally spilled something on your sofa, leaving behind stubborn and difficult stains? No need to panic. Karls Couch Cleaning customer support is available 24/7, and our professionals are readily available to provide same-day and emergency sofa cleaning services in Neutral Bay. Do not let persistent stains ruin your valuable investment, as we are dedicated to delivering top-notch upholstery cleaning Neutral Bay services at reasonable prices, even in emergencies.
Our Upholstery Cleaning Services For Your Home and Office
Sofa cleaning can be a daunting task, but with our professional services, you don't have to worry about a thing. We offer a range of services that cater to all your sofa cleaning needs, including:
Sofa Steam Cleaning Our advanced steam cleaning service removes dirt, bacteria, and germs from your sofa, leaving it fresh and clean.
Sofa Stain Removal We use effective solutions and methods to remove stubborn stains from your sofa, even those deep in the fabric.
Sofa Dry Cleaning Our professionals use appropriate dry cleaning methods to clean your sofa's entire surface, removing all dirt, dust, bacteria, and germs.
Sofa Odour & Mould Removal Our experts assist in removing unpleasant odours and mould from your sofa, leaving it healthier and more hygienic.
Sofa Shampooing We use the best cleaning products and methods to give your sofa a deep clean, making it look new again.
Sofa Scotchgard Protection We provide Sofa Scotchgard Protection to keep your sofa safe and secure from future damage for months.
Sofa Pet Odour Removal Our professionals use effective pet odour removal methods to remove bad odours and sanitize your sofa.
Lounge Cleaning Service We offer comprehensive lounge cleaning services, including steam cleaning for the removal of germs and insecticides.
Fabric & Leather Sofa Cleaning Our experts provide cleaning services for all types of fabric and leather sofas, ensuring quality maintenance.
Microfiber Cleaning Service We offer budget-friendly microfiber and microsuede sofa cleaning services.
Office Chair Cleaning Our professionals are available on weekends to clean your office chairs efficiently and under budget. Trust us to provide you with reliable, affordable, and high-quality sofa cleaning services for your home and office.
Our Upholstery Cleaning Services Are Available In These Nearby Areas
Why Hire Our Professionals For Sofa Cleaning Services
There are numerous advantages to choosing professional sofa and couch cleaning Neutral Bay services, such as:
Availability of same-day or emergency sofa cleaning services
Affordable and budget-friendly pricing
Availability of different types of sofa cleaning services
Top-notch quality services provided to customers
Skilled and experienced professionals working for a reliable company in the industry
About Neutral Bay
Neutral Bay, situated in the state of New South Wales, Australia, is a suburb located on the Lower North Shore of Sydney. The suburb is positioned approximately 1.5 kilometres to the north of the central business district (CBD) of Sydney and falls under the jurisdiction of the North Sydney Council's local government area.
Postcode: 2089
Latitude: -33.8348686
Longitude: 151.2181865
Sofa Cleaning Neutral Bay
Call Us On 02 4058 2562 24×7 Sofa Cleaning
Location: Neutral Bay, NSW 2089, Australia